Liam and I aren't big fans of crowds, so we did most of our Black Friday shopping from the couch today. As I was shopping, I couldn't help but notice a few things that I wouldn't mind finding under the tree myself.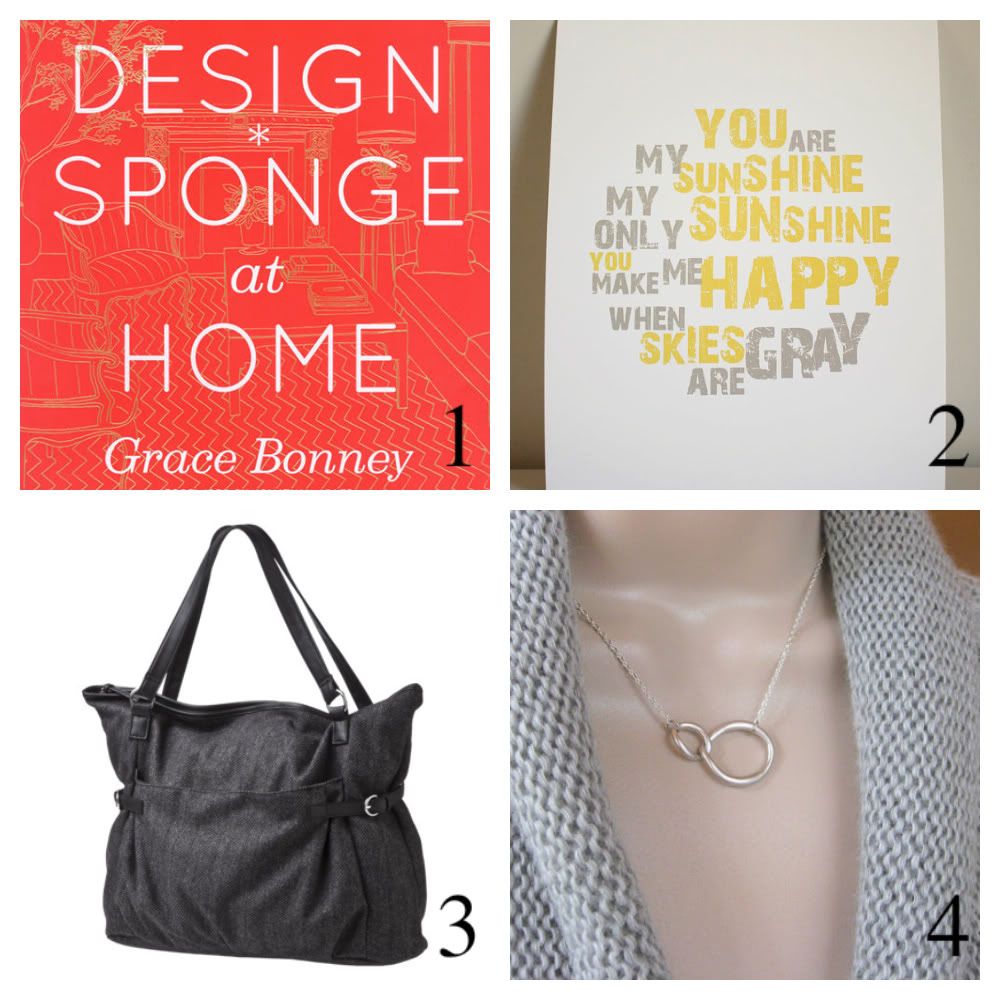 1.
Design Sponge at Home
-- Shortly after Craig and I purchased our house in 2009, I discovered Design*Sponge. It was the first blog I read faithfully, and I've been reading it almost daily ever since.
2.
You Are My Sunshine Print
-- I would love to include this in a photo collage I've been thinking about creating in my hallway.
3.
Herringbone Tote
-- I love totes. And herringbone. Enough said.
4.
Double Link Necklace
-- I love the simplicity of this necklace.