You might remember that winter and I have a
love/hate relationship
. Right now, I'm in love. Highs in the 40s the week before Christmas? When you live in South Dakota, that's nothing short of amazing.
I started out with a seven-item winter to do list. However, I've slowly added items. Do you ever add items to your to do list after you've done them just so you can cross them off? Me neither.
Here's my progress so far:
-learn how to make a new side dish for Thanksgiving dinner
Umm. I thought about this one, but Craig made a green bean casserole and stuffing, so there was no need for my side dishes. Also, I picked up a vegetable tray for a pot luck at work. Does that count?

-pull Liam around in a sled at least once
We haven't gone sledding, so this one's still on the list. We did
play in the snow
, though.
-go to a parade of lights

-make Christmas treats
I'm planning to do this over the weekend.
-take Liam to see Santa Claus
In case you didn't see the pictures, you can check them out
here
.

-come up with an indoor/baby friendly exercise routine
Okay, I promise I'm working on this one, too. I watched the first few minutes of a yoga video one night before my sister called me. Then, I tried to go to Zumba in a nearby town on Wednesday night, but I got lost trying to find the class and didn't get there until I was 45 minutes late and was too embarrassed to go in. At least I know where it's at now, so we'll try this again next week.
-make Christmas tree decorations
Check out Liam's salt dough ornaments from last weekend. I also made the paper chain from old book pages. It was inspired by
this post
from one of my favorite blogs, She Always Loved Larking.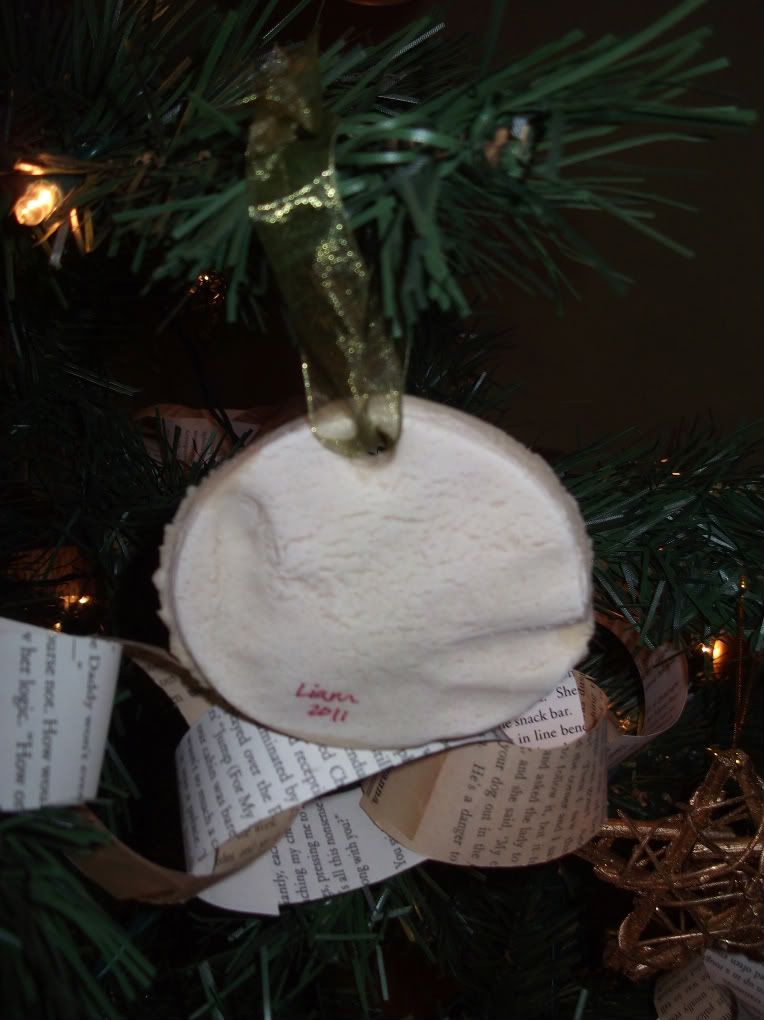 -donate to the local food pantry and Christmas for Kids program
I am definitely looking forward to crossing a few more items off of this list. What about you? Have you done anything exciting yet this winter?