I've been on a bit of a reading binge lately, if you can count two books in one month a "binge." {Sadly, for me it is.}
I recently read
Bossypants
and
Hotel on the Corner of Bitter and Sweet
for the
KGLDBC
. Since my aunt got me an eReader for Christmas, I decided to read both books using it. Honestly, I was a little reluctant to move into reading digital books. I have been trying to cut the clutter in my house, though, so I decided to give eBooks a shot. So far, I'm pretty impressed. You can get books instantly, and I like the ease of reading one-handed.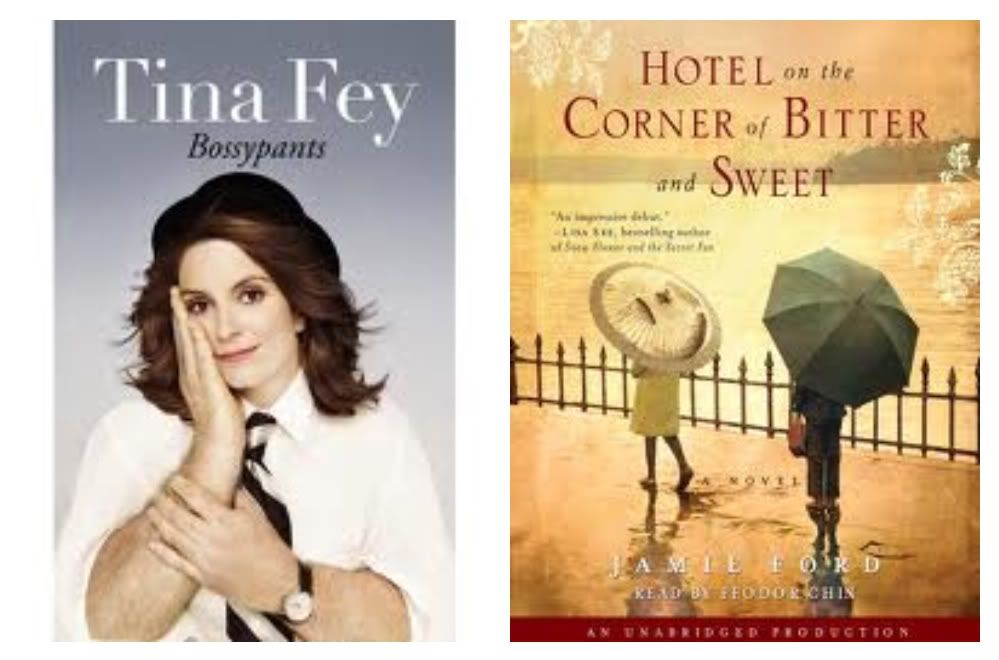 Bossypants
was a good lighthearted read. There were definitely a few moments where I literally laughed out loud. With that being said, if you're looking for a book with tons of great parenting advice or advice about being a working mom, this definitely isn't the book. Although, I don't think that was ever Tina Fey's intent.
I'm not usually a huge fan of fiction, but for some reason I got sucked into
Hotel on the
Corner of Bitter and Sweet
. I'm not sure if it's because I've been trying to commit to actually reading our book club picks, but there were definitely times when it was difficult for me to put this book down. I haven't felt like that since I read
The Curious Incident of the Dog in the Night-Time
the summer before Liam was born. I read two different reviews of
Hotel on the Corner of Bitter and Sweet
on Amazon. One of the reviewers was moved to tears. The other felt totally offended by the fact that the protagonist's son was using the Internet in 1986. Honestly, I fell somewhere in the middle of these two reviews. I definitely wasn't moved to tears, but I wasn't totally offended by that small fact. I enjoyed the story and its characters, and it definitely kept me reading.
The same person who recommended
Hotel on the Corner of Bitter and Sweet
also recommended
What is the What
, and upon reading the reviews, I decided it was a book I definitely wanted to check out. I kind of feel the same way about eReaders as I do about
digital photography
--it's really convenient, but there's something to be said for the real thing, there's something about being able to dog ear the pages of a book and annotate in the margins. So, when I signed up for the
Blogger Book Exchange
with The Nerdy Katie and The Undercover Blonde, I decided to go for real books.
I was paired with Tabitha at
My Cliff Notes
. In one of the first e-mails she sent me, she mentioned that she liked used books. I was already impressed. I, too, really like used books and am a frequent shopper at Better World Books. She picked out What is the What and Everything is Illuminated by Jonathan Safran Foer. I'm definitely looking forward to checking them out.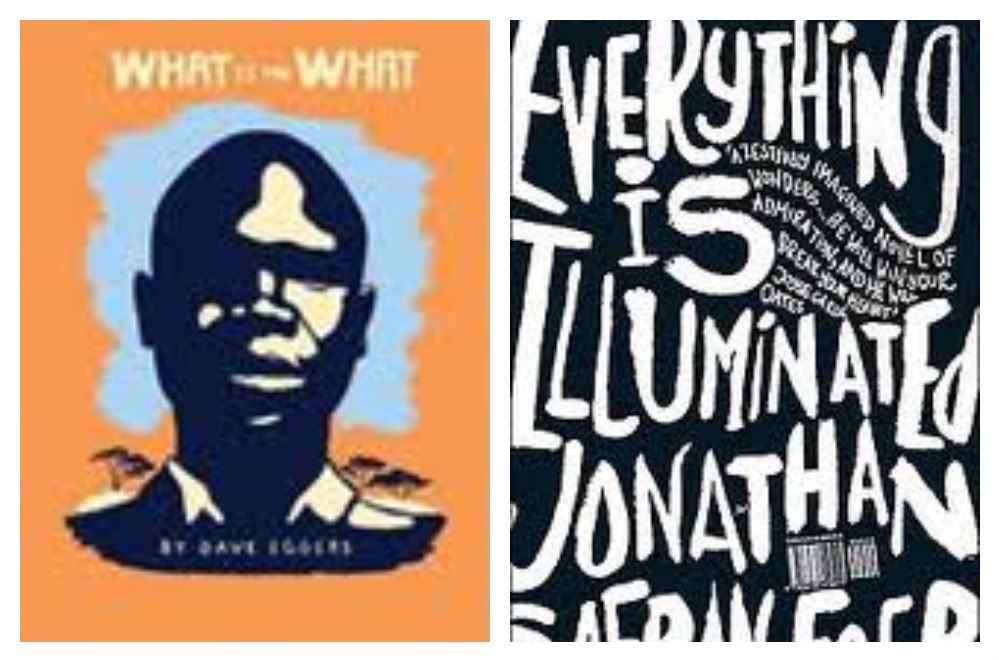 What about you? Have you read anything good lately? Any suggestions for future book club picks?