I'm finally getting around to sharing little bits of my wedding day. We planned a very small wedding with our closest friends and family, and I hate to sound all mushy, but I couldn't have asked for a better day. I should start by saying that we didn't plan our wedding around this song, but once we chose a January wedding date, I couldn't resist making this song a part of our day.
Fortunately, the cold and blowing snow decided to wait until Monday. I am thankful that Mother Nature was looking out for us. I would guess that it was at least 35 or 40 degrees at the ceremony site when we arrived around 4:00 to take pictures. Yet, it was still cold enough that we were able to capture a frozen creek and some bits of snow in our pictures--absolutely perfect. I can't wait to see the pictures once the photographer's done editing them.
One of the great things about having a husband who hosts two to three weddings a weekend at the height of the summer at the lodge he manages is that he develops a lot of close friendships with people who work in the wedding industry. As a result, our photography, officiant, and wedding location were all gifts. I'll be forever grateful for those gifts. There's no way we would have been able to afford our wedding if it weren't for their generosity. (I'll need to remember this when I'm upset that he's working 80 hours a week in the summer.)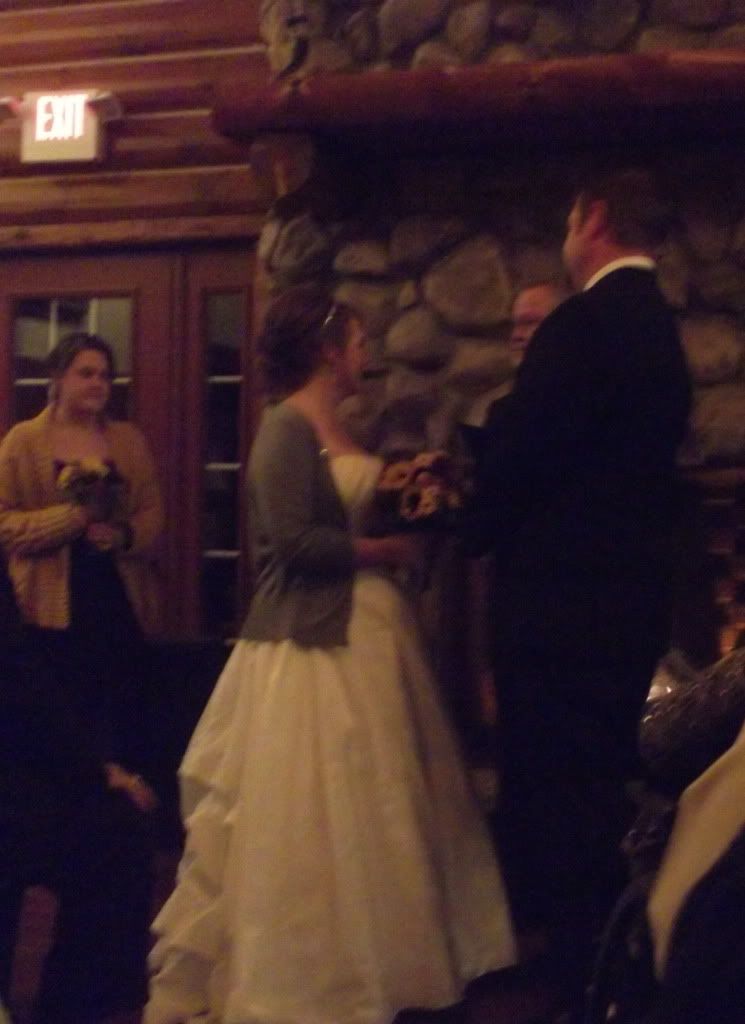 Another great thing about having a husband who works in the wedding industry is that he has a gift for calming brides' nerves. He knew just how to calm me down when I was freaking out about the decor and other random things that were driving me crazy. It made me realize how lucky I am to have him in my life and affirmed my decision to marry him. (Yet another thing I'll need to remember when I'm pissed about random things in the future.)
The morning of the wedding, I got a text message from my dad letting me know that my mom had been rushed to the hospital the night before. She had wanted to be there so badly, and I was really worried that she wouldn't be able to make it. Fortunately, they were able to let her attend, and while she had to return to the hospital shortly after the ceremony was over, I was grateful she was able to come.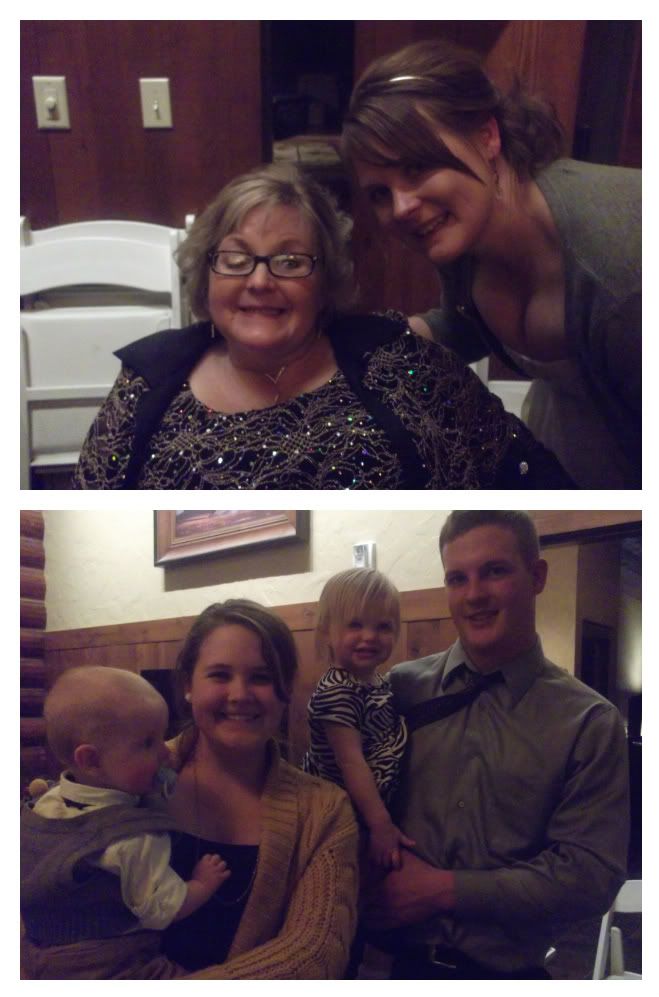 I had a super ecclectic reception, which was so representative of me--everything from wine and prime rib to hot cocoa with homemade marshmallows to Crush soda. We went with a pretty simple, vintage decor. I ordered the cake topper from
Sweet Stella's
, and I was so excited when I found the yellow cake stand for $3.00 at our local consignment store just days before the wedding. It's funny how things come together at the last minute.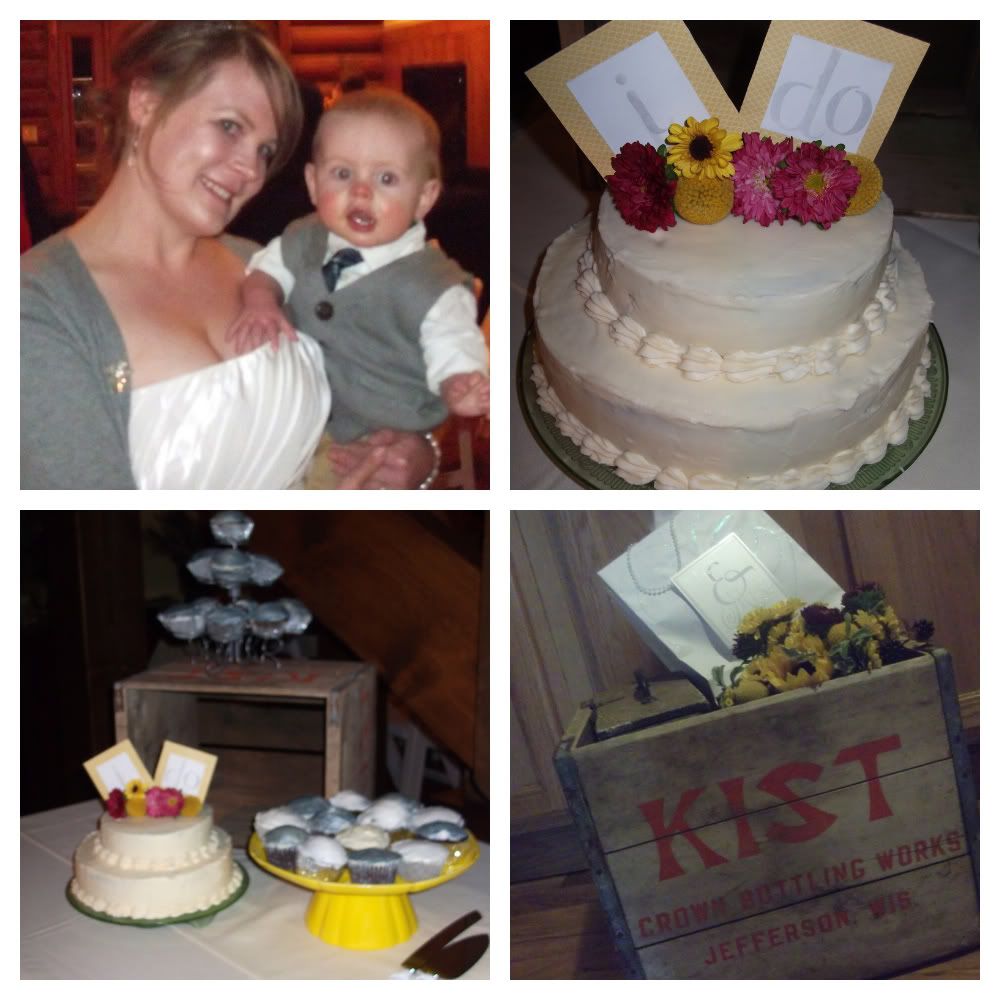 In an effort to keep the wedding kind of small I didn't tell too many people at work. I didn't want them to feel like I was purposefully leaving them out. When I got back on Tuesday, our welding teacher leaned in and said, "Congratulations, Miss Amber. You were pretty sneaky about what you were up to on your days off, weren't you?" It brought a smile to my face, knowing that they were all genuinely happy for me.
My favorite lines from that Avett Brothers song are:
"
True love is not the kind of thing you should turn down
Don't ever turn it down"
I know it sounds cheesy, but I've thought about that a lot. While we debated about whether or not we really needed to get married, we couldn't turn down expressing our love for each other in front of our closest family and friends.