Craig had to work yesterday and we both have to work tomorrow, so rather than spending the weekend hustling across the state (most likely by myself), we decided to have a quiet weekend at home. Yesterday was cold and windy, so we spent most of the day inside. Today, however, was the perfect day for an Easter picnic at the lake.
As we drove around a curve, Craig pointed off to the right and said, "That's one of my favorite spots in the world." Then, he pulled off onto the shoulder and asked, "Will you take a picture?"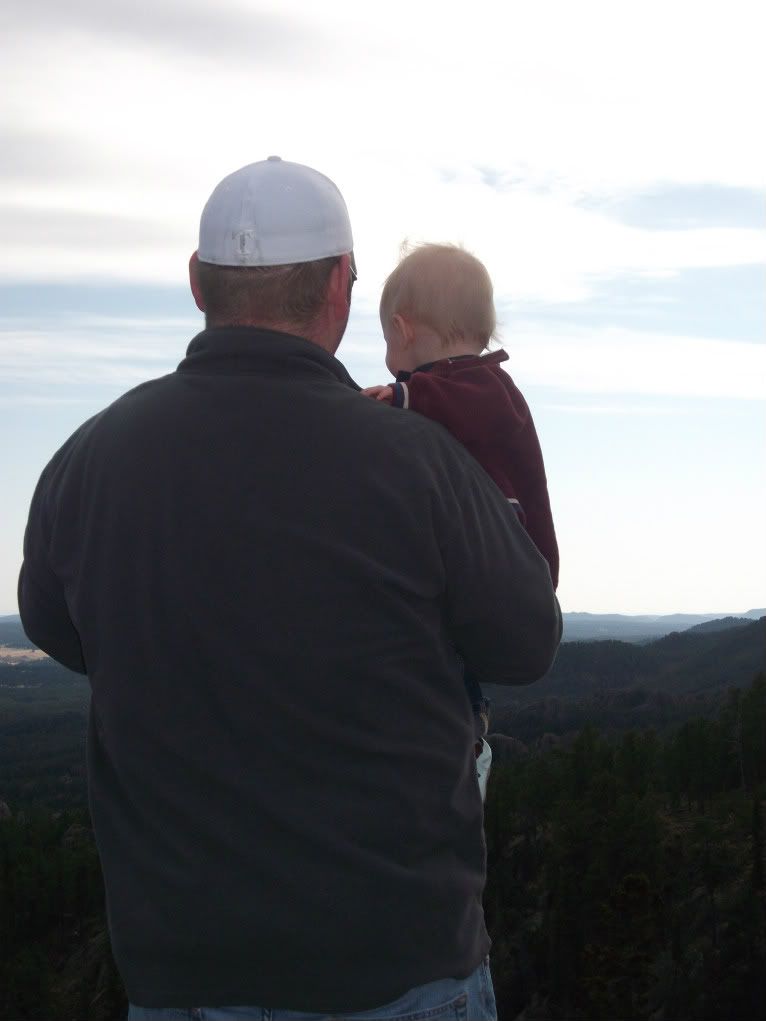 Craig and I enjoyed rotisserie chicken and potato salad, and Liam devoured his mango chicken. We've discovered that his new word for hungry is "nanana." Each time I'd push the mango chicken aside, thinking he was done, he'd say "nanana."
After we ate, we spent some time enjoying the scenery. Then Craig and Liam decided to swing for awhile before heading home.