Last weekend, my sister and I took Liam to Storybook Island, a free kids park in our area. We saw the Cat in the Hat, traveled the yellow brick road, and pressed some pennies.
Then we went to the under five section of the park where Liam played on the swings, the merry-go-round, and we went down the Old Woman Who Lived in a Shoe slide.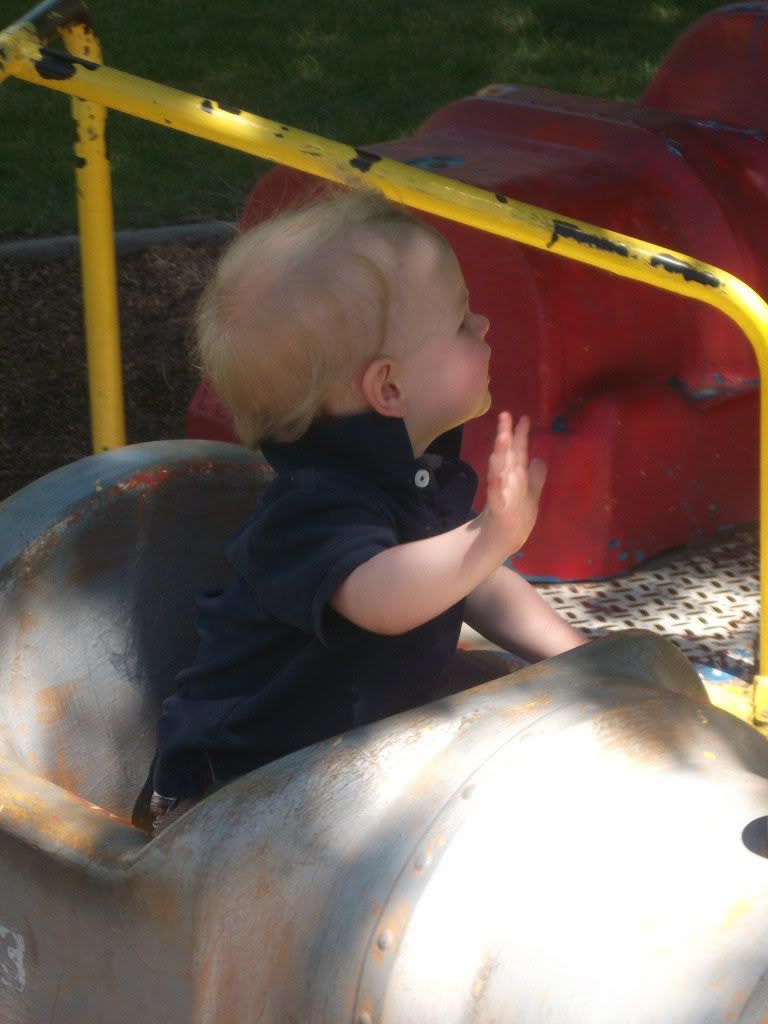 Another boy was supposed to be on the merry-go-round with Liam. He was about two, but he got scared and wanted off. He and his parents sat and watched Liam, hoping that he would get up the courage to get back on. Liam smiled and waved as he went around. Seriously. This kid needs to find a gig as the grand marshal in some parade.